The Story
Class-Sikh Maut Vol. II marks the beginning of Azadi Records' 2018 slate of releases – pairing last year's award-winning hip-hop artist Prabh Deep with fellow New Delhi upstarts Seedhe Maut. Produced by Sez on the Beat, Class-Sikh Maut Vol. II sets the benchmark for posse cuts in South Asian hip-hop, showcasing the three MCs penchant for delivering razor-sharp rhymes and witty punchlines.
Visuals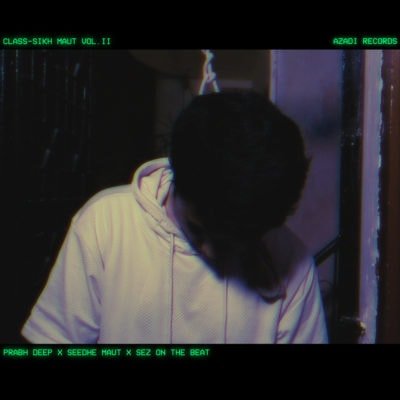 AZR003 | Class-Sikh Maut Vol. II
The record features Prabh Deep, South Asian hip-hop's latest torchbearer, who's debut album Class-Sikh took the industry by storm and is already regarded as one of the seminal albums in Indian independent music history. Accompanying him are Delhi-based duo Seedhe Maut, Azadi Records' latest signees who have quietly been making their name in the Delhi circuit over the past couple of years.